I designed this poster for Emmis Digital. They wanted to see my aesthetic sensibilities applied to hip-hop culture. This poster resulted in several project commissions.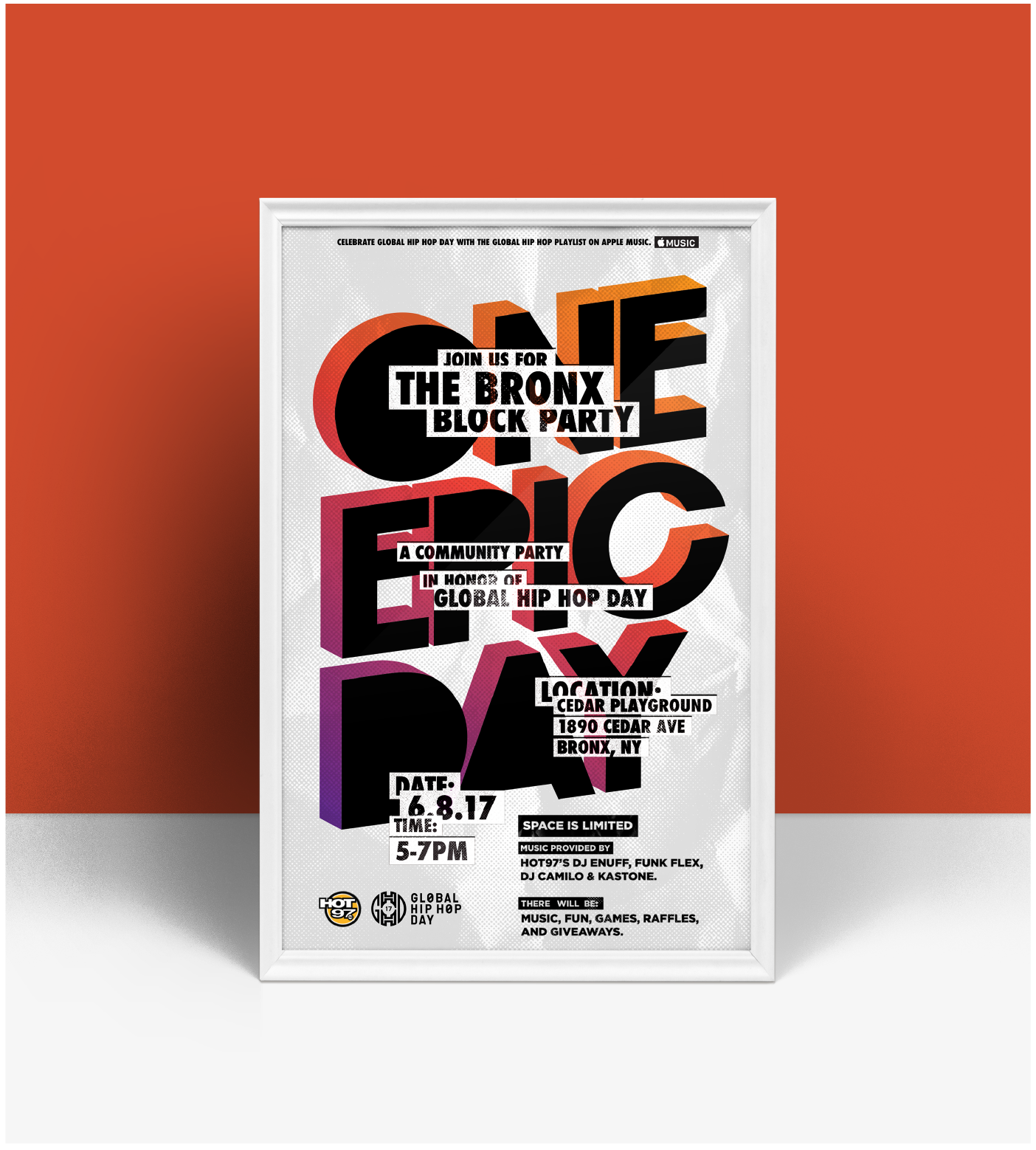 I was tasked to design a poster to thank the client, Cherry Hill Community Church, for a year long retainer with OX Creative. The poster was accompanied with a postcard and envelope.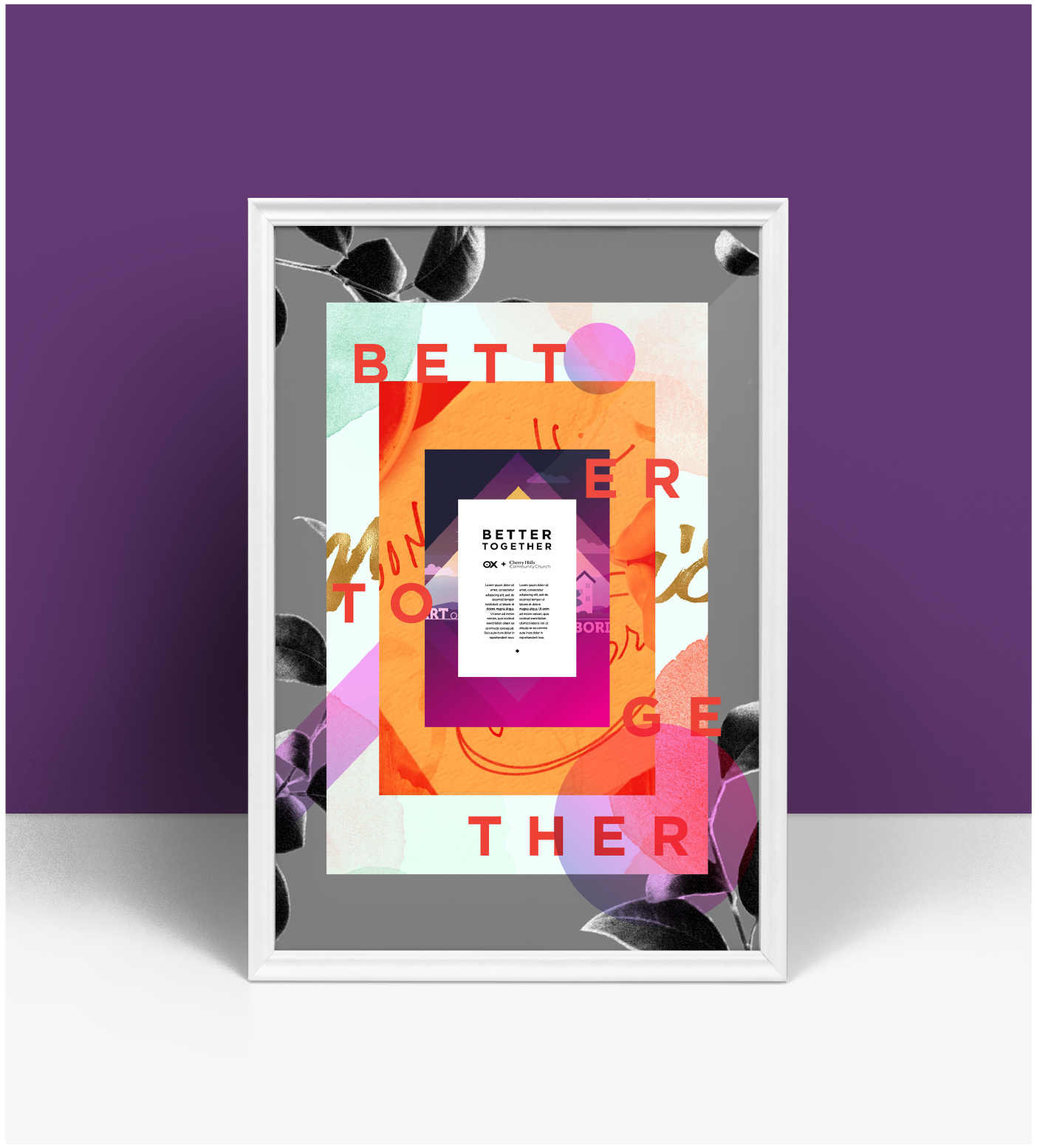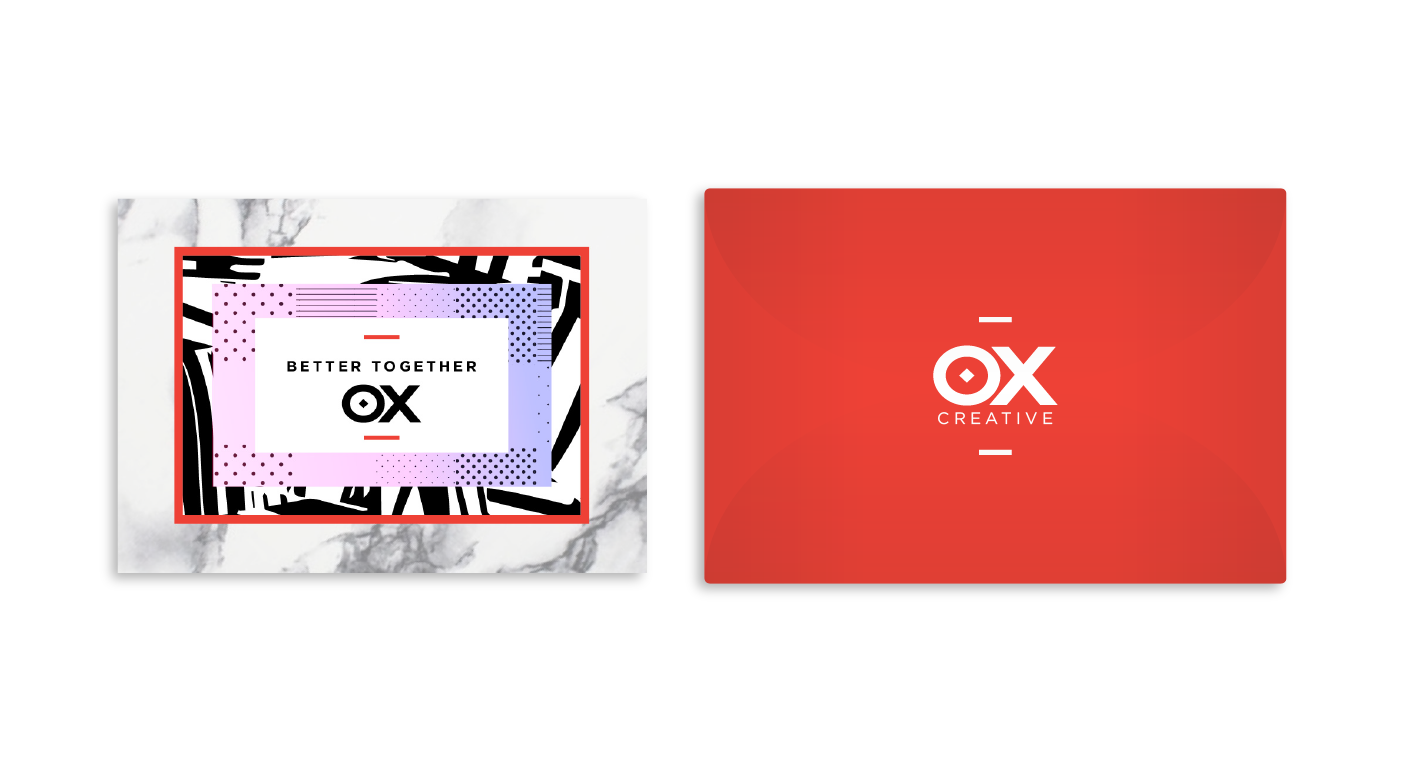 A poster combining laser printing and inkjet printing. This poster becomes alive in the light to share its secrets with the viewer.
"Without the basic rules or disciplines, however, there is no motivation, test of skill, or ultimate reward — in short, no game." - Paul Rand, Design and the Play Instinct.